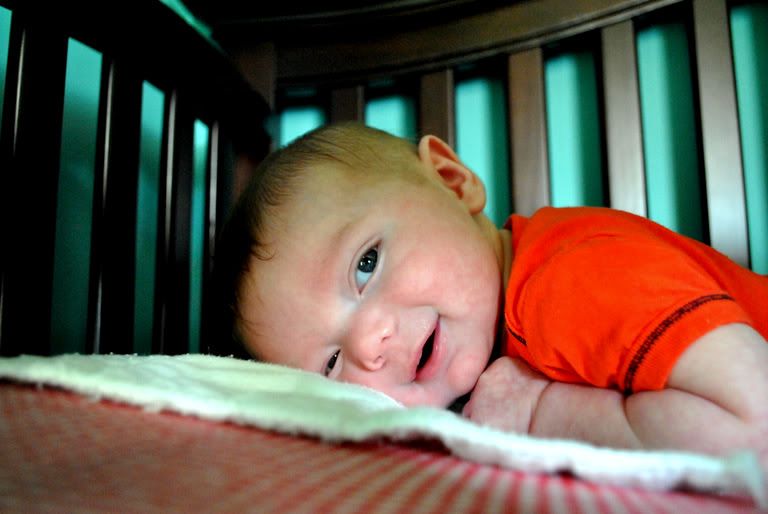 I have no real photo tip this week. I've got nothing... nada... zip... zilch... zero! I do have to say that
this photo was not posed. Will was doing tummy time in his crib (as seen in other posts from earlier
this week already). I think I already have him trained because he loves to look right at the camera,
even when I am not behind it. I don't know if this is good or bad. I prefer photo-journalistic style
photos, and I may be creating a monster like Mason that will make it difficult to get a shot without
him looking right at the camera. I may have to get sneaky!
TGIF!