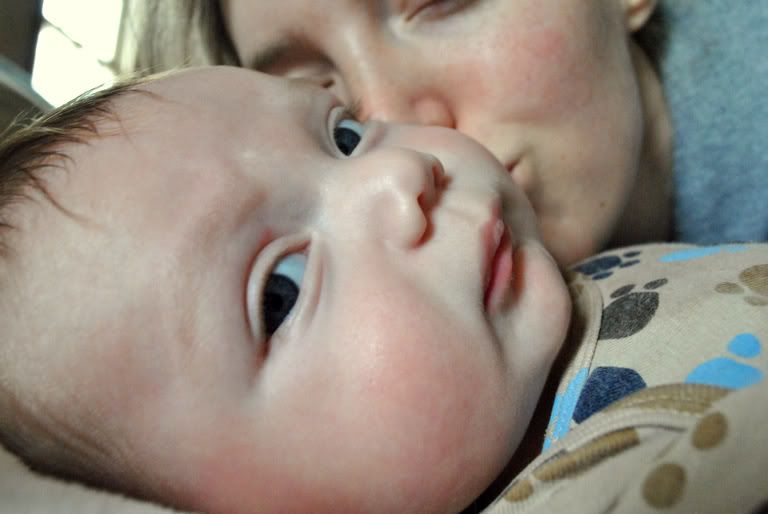 Can you tell how much Will loves his weekend morning snuggle time with his momma + daddy? Before
he was born, I woke up no later than 7:00 am and had to be out of bed and downstairs. If I
stayed in bed any longer, I would feel kind of sick and I would feel like my whole day was
wasted. Now, I love all the extra moments I get with him and don't mind if I feel a little off or
whether my day feels short because of it. I will eventually get back to my old ways, but for now,
I will enjoy this precious time with him. We read books, we play pat-a-cake, we talk about our
plans for the day, and Will laughs at his Daddy's funny faces.
It's an all around good time had by all!