It is amazing how much my life has changed in a year.
It was a year ago yesterday that I took the pregnancy test and found that we were expecting a
baby. We were terrified and excited, all in the same moment. We enjoyed a beautiful weekend
and Matt took this photo of me playing with the dogs.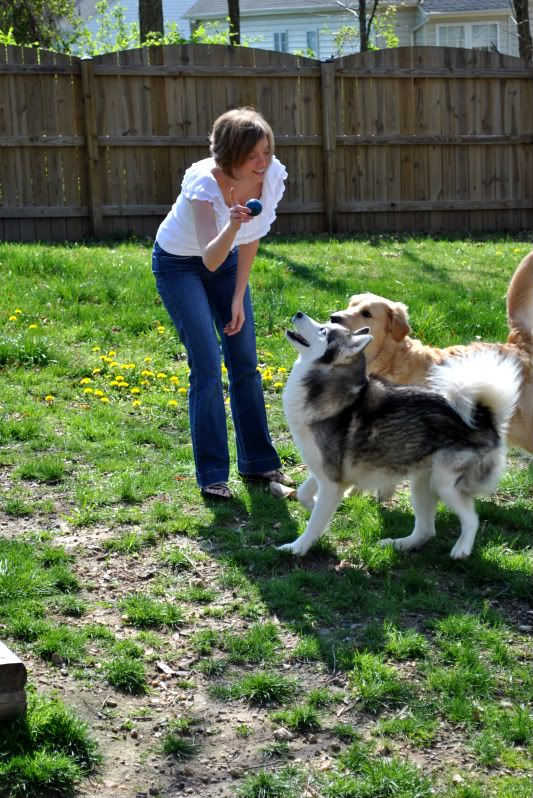 Now, I spend more time indoors with Will than outside playing with the dogs, my hair is much
longer, and those jeans will never fit me again.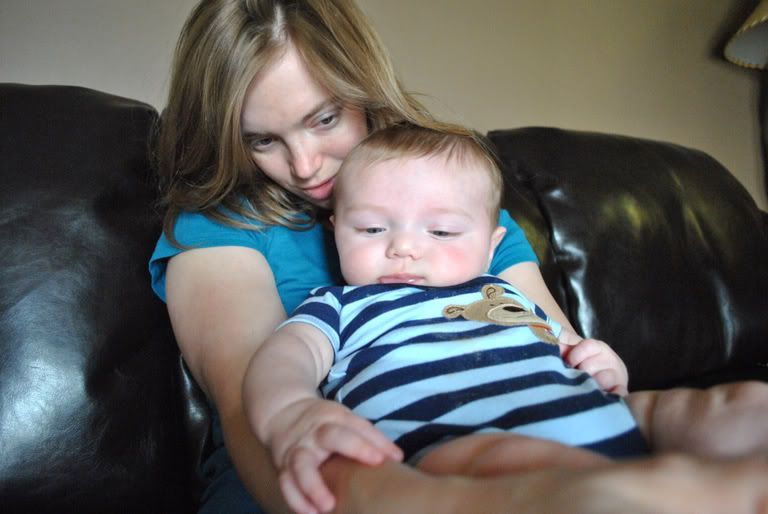 I wouldn't trade my new life for the world!