(be sure to
mouseover
the images for the full effect)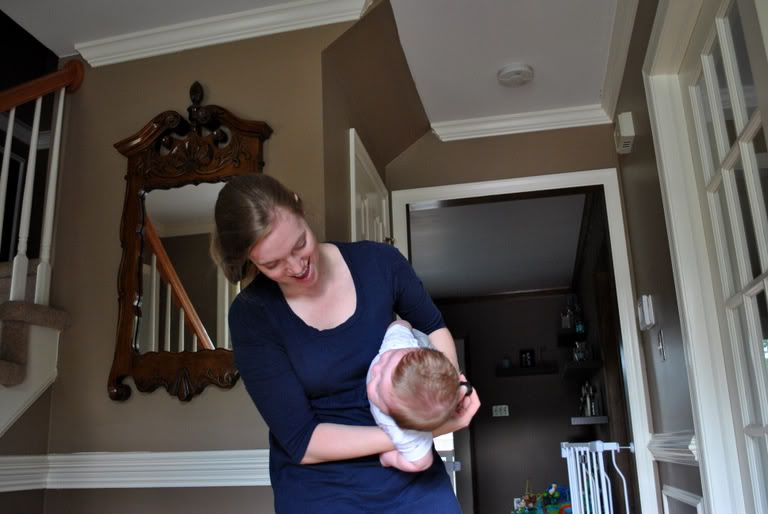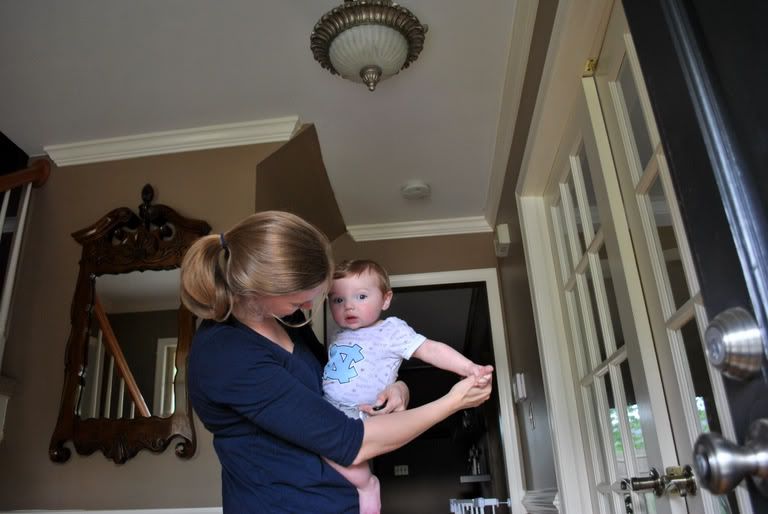 (did you
mouseover
?)
I have come to terms with the fact that working out is not something that I can be consistent with.
During the week, I am up by 5:45 am and out the door by 6:50 am. After a long day at work, we
are home at 5:30 pm and in bed by 9:30 pm. During the time that I am home, there is always
something to do, but spending time with Will is the most important thing on my list. Now that the
weather is nice, we usually go for a family stroll with the dogs. And in true multi-tasking fashion, I
have started dancing with Will around the house. It is a win-win situation; He is entertained and I
am getting my cardio in. Don't let the photos above fool you because this boy loves to dance. He
usually keeps a smile on his face and giggles his little head off! Of course, we have a playlist of
favorite dance songs that includes the following:
Just Can't Get Enough | by Black Eyed Peas
Young Folks | by Peter, Bjorn + John
Around The Bend | by The Asteroids Galaxy Tour
S+M | by Rihanna
Forget You | by Cee-Lo Green
The Show Goes On | by Lupe Fiasco
All of the Lights | by Kanye West
Somewhere Over the Rainbow | by Israel Kamakawiwoole
Just Dance | by Lady Gaga
Take You There | by Sean Kingston
Crazy | by Gnarls Barkley
New Soul | by Yael Naim
Hey, Soul Sister | by Train
We are always looking for suggestions, so tell us...
What get's your feet tapping?