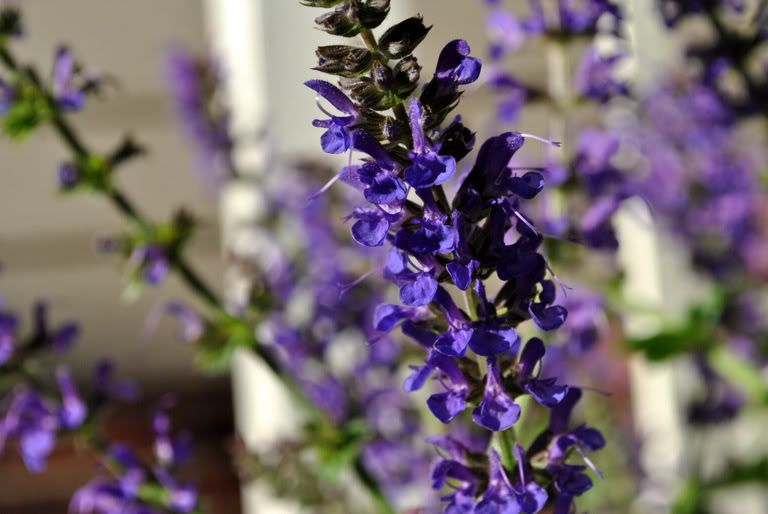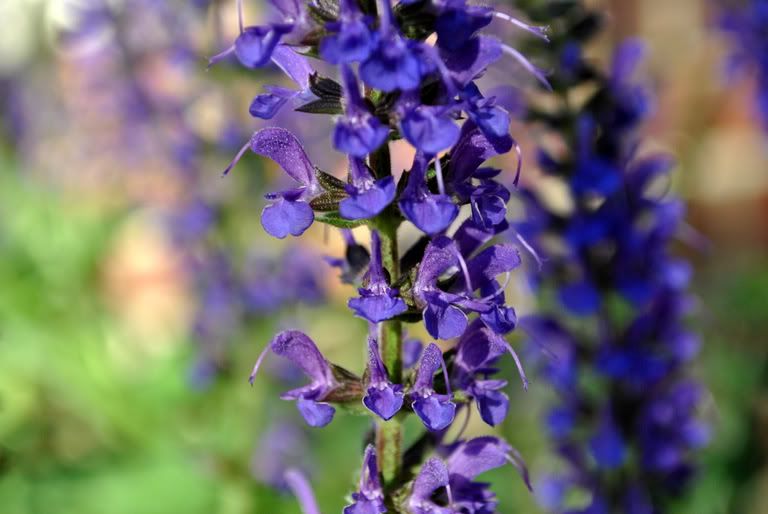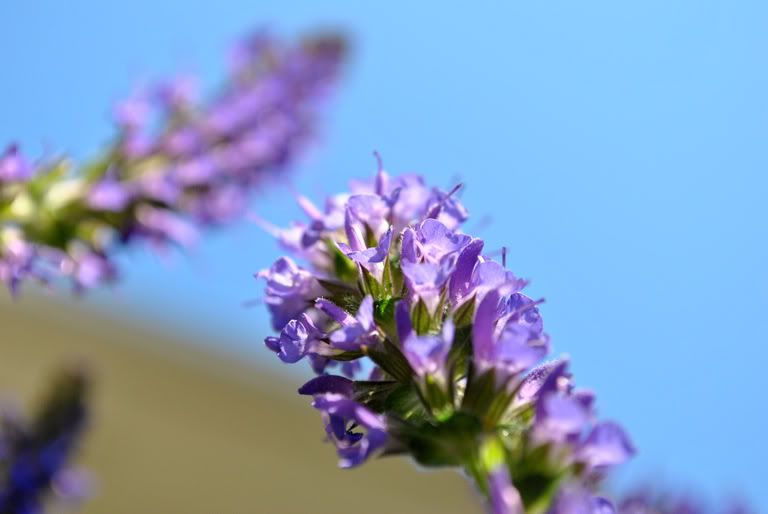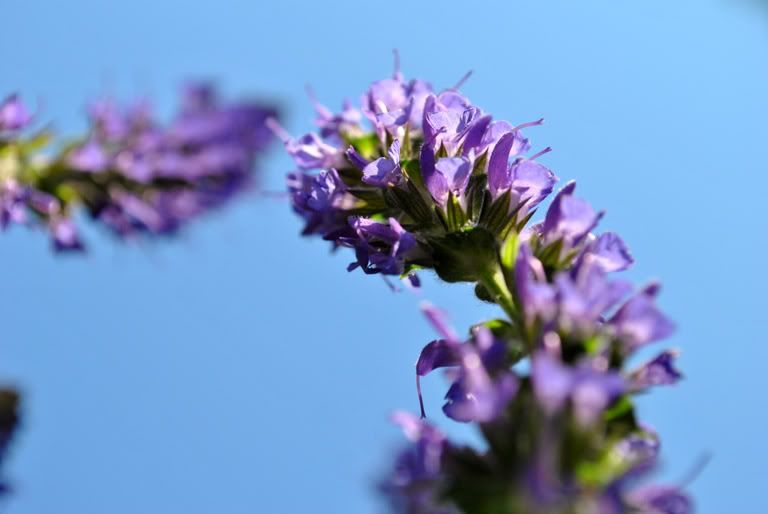 From afar, these purple salvia are not very exciting, but up close, they are beautiful. I am not a fan
of the color purple, but I am loving these plants!
tip: Get up close with your camera and take photos of something that is not beautiful from afar,
and you may see something beautiful after all!