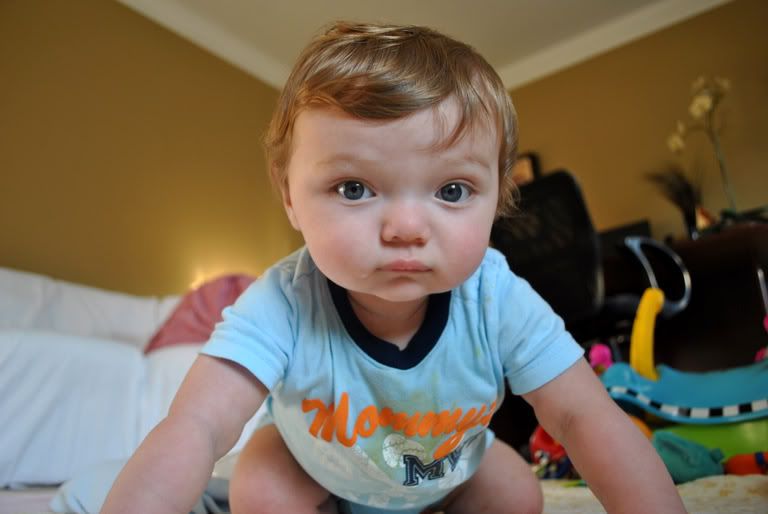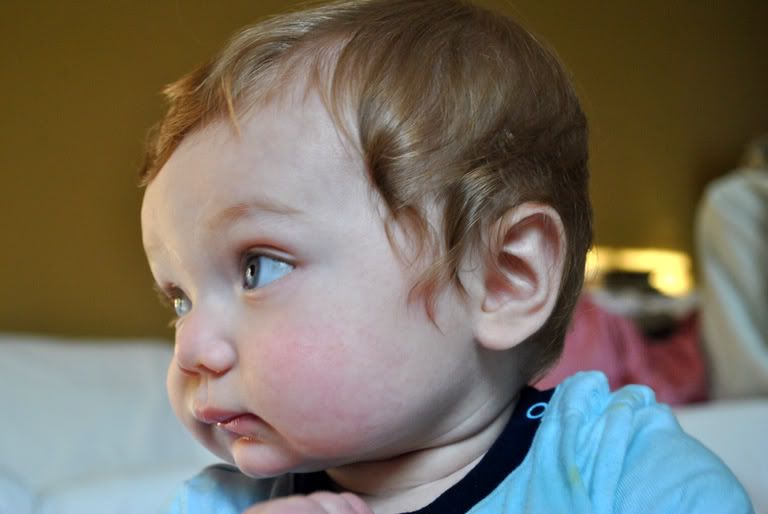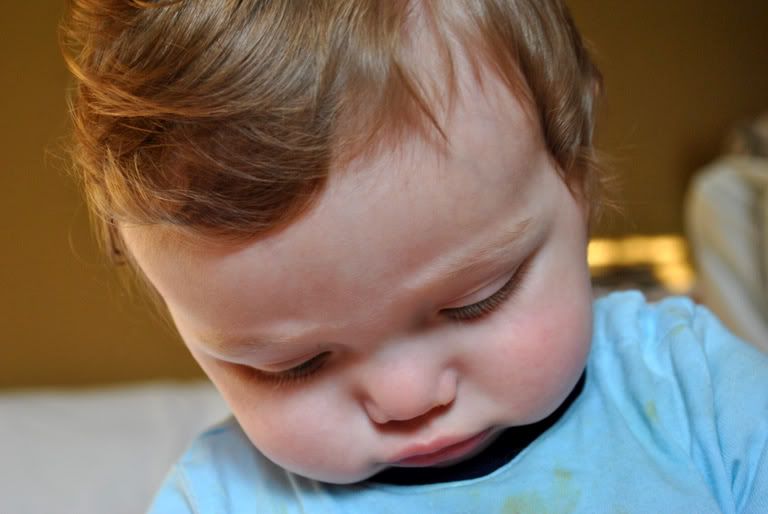 This boy is so close to crawling. He gets up on his hands and knees, purses his face up in
concentration, sticks his tongue out, and bounces back and forth. He just hasn't figured out the
coordination between his legs and arms yet. I am savoring the last few weeks, or days, that he
remains in the same general area because I know we will be in trouble when he gets on the go.
Maybe we should get on that baby-proofing project we have been putting off! Only kidding. We
have a good start on that, just need to do lower cabinet doors. My baby is growing up so fast!
participating in
sweet shot tuesdays