A few weeks ago we spent the weekend in Blacksburg, VA with Matt's grandfather who came
up from Georgia. We were there to meet up for a family reunion and for Will to meet him for
the first time.
After waking up early, we packed up in the car and headed for Charlottesville to pick up my
mother-in-law.
We then hit the road toward the mountains.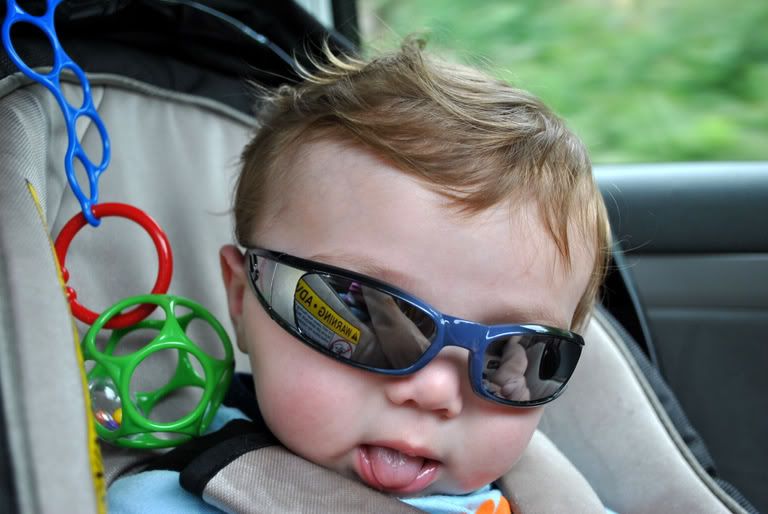 Will was ready to go.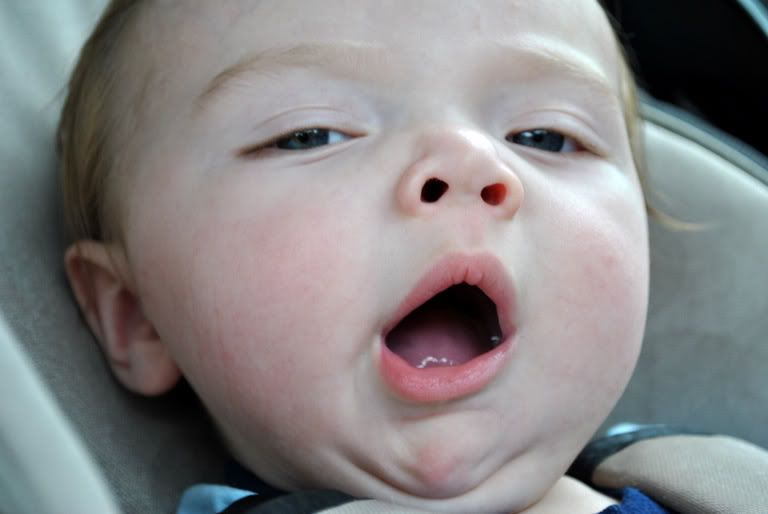 And then, he sacked out as we drove West through Virginia.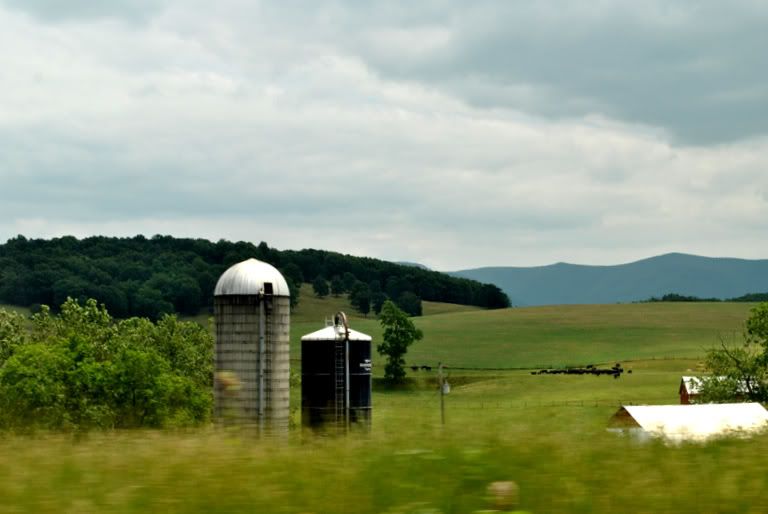 After we cot checked into the hotel, we visited and headed out for dinner at the local Japanese
restaurant. It was ok, but didn't even compare to our local favorite!
The next day, Will woke up super happy after a good night sleep in his pack and play.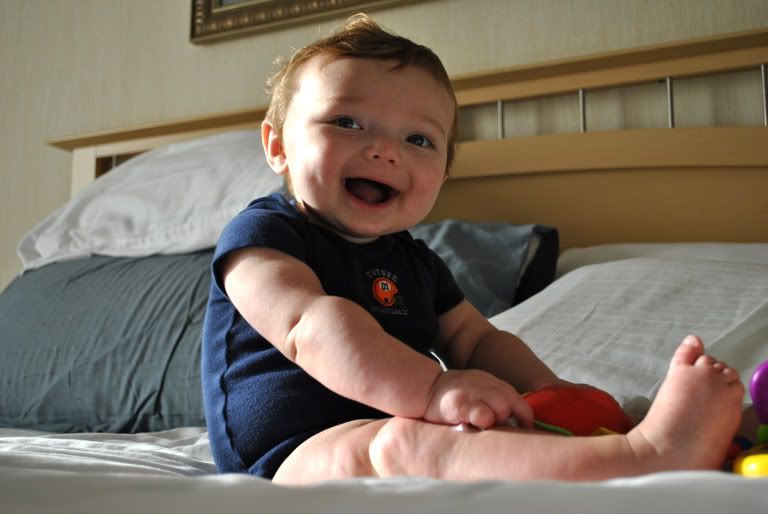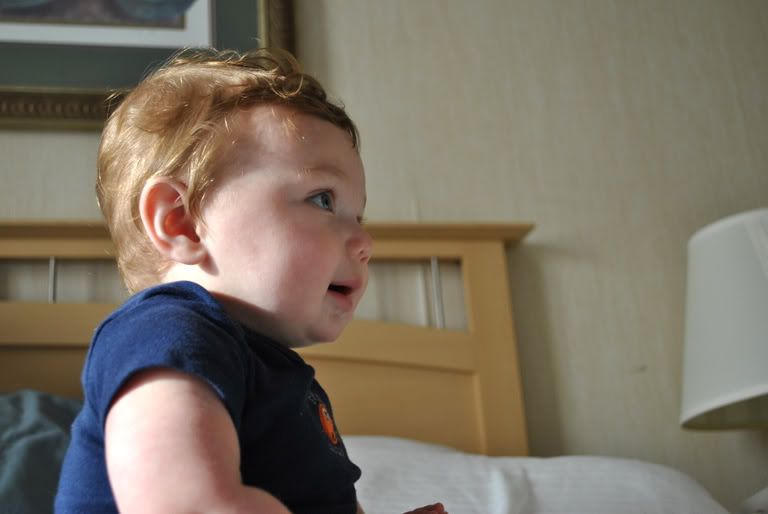 After breakfast, we packed up the car and hit the road for the Blue Ridge Parkway.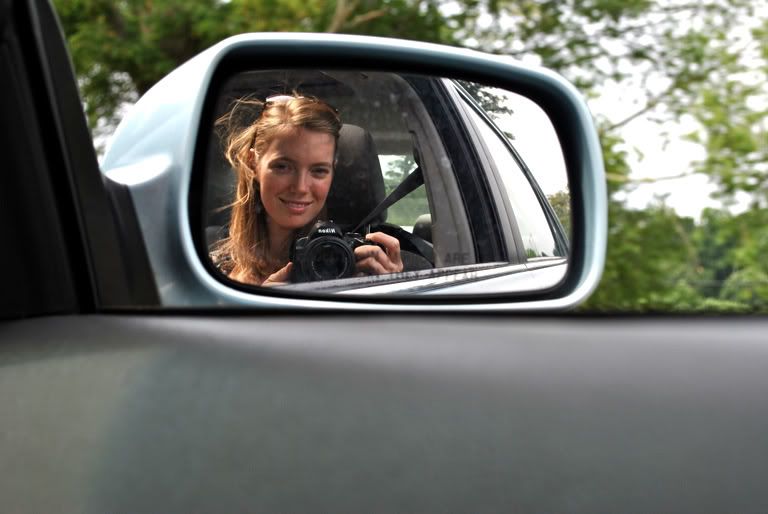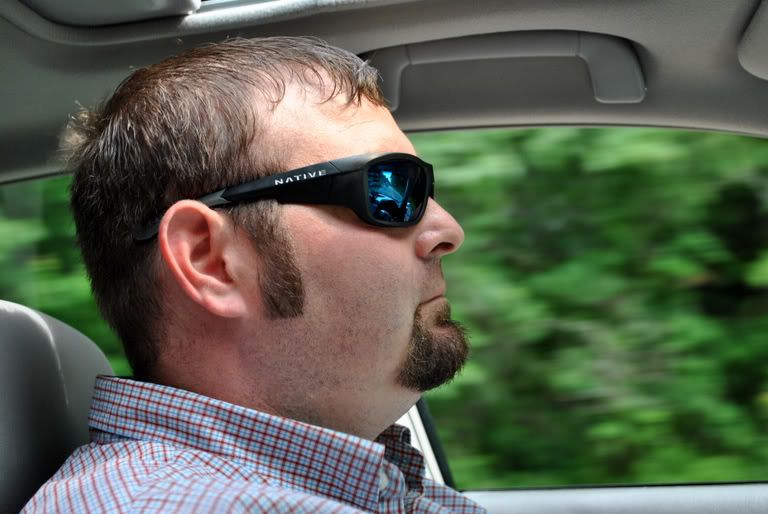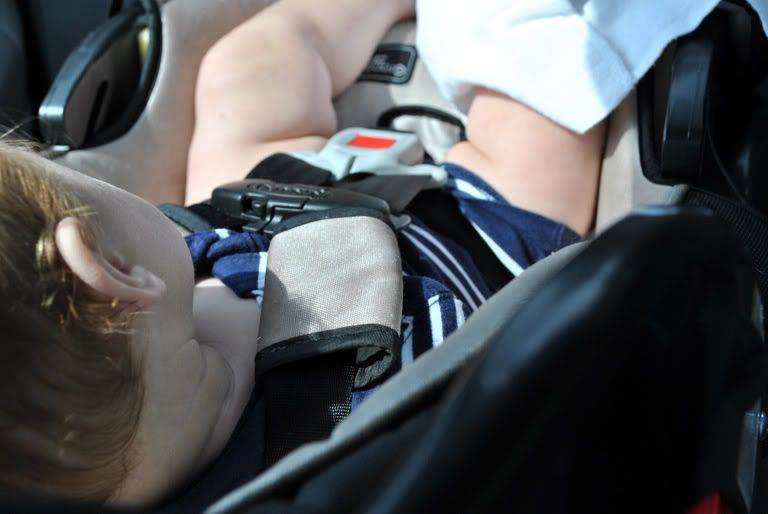 Our caravan... such a scenic drive!
We stopped at this little cabin and took in the beautiful view.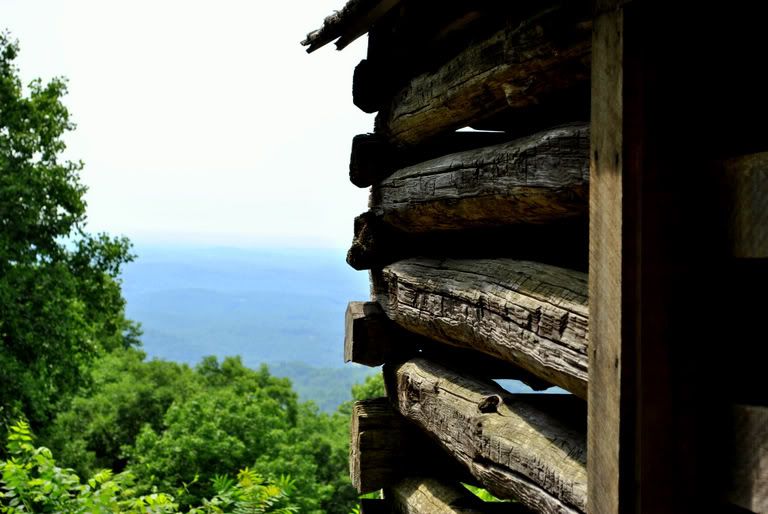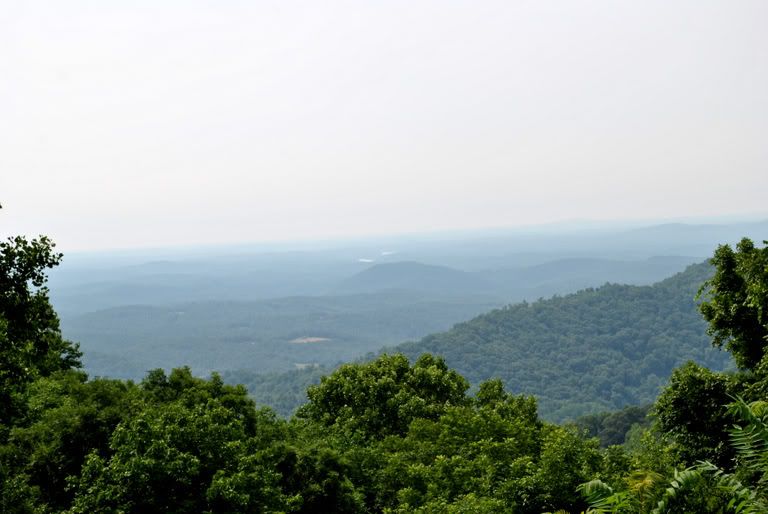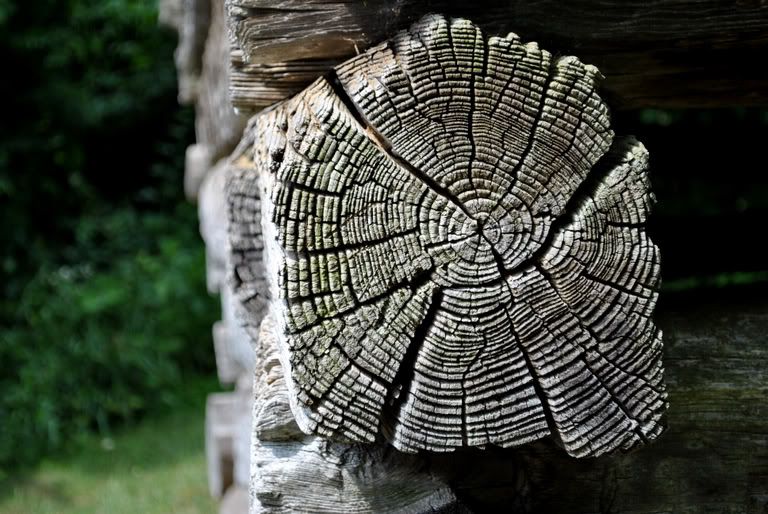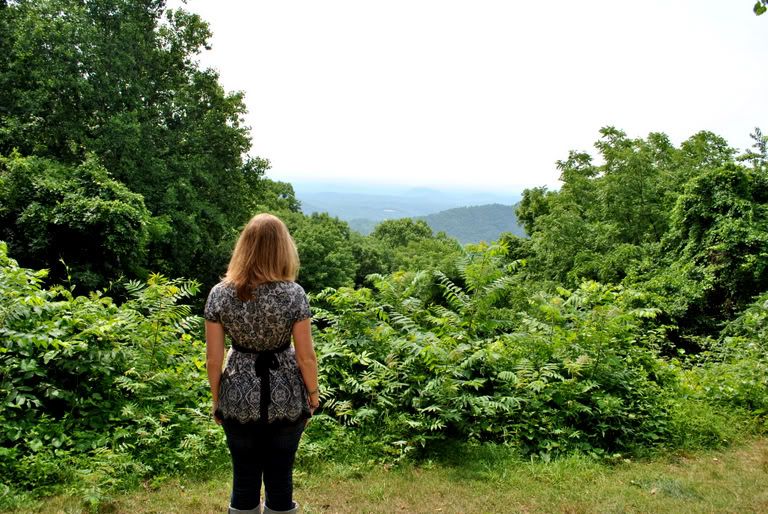 We finally got to the reunion where we visited and ate great picnic food!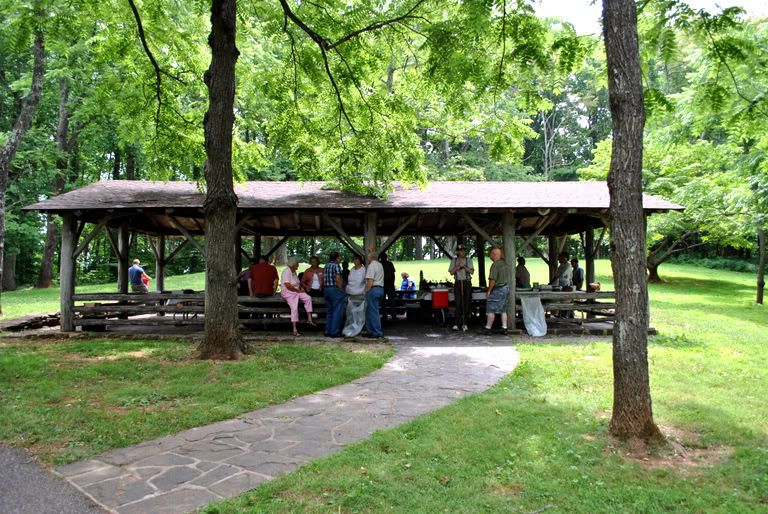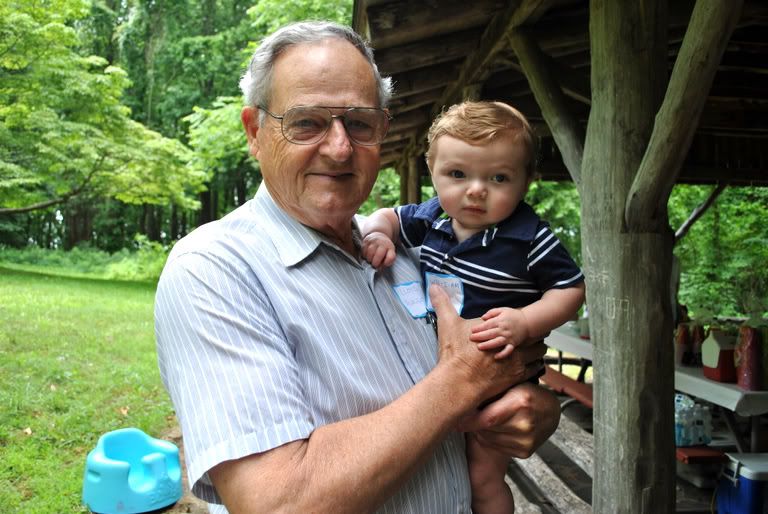 Lloyd (Matt's grandfather) and Will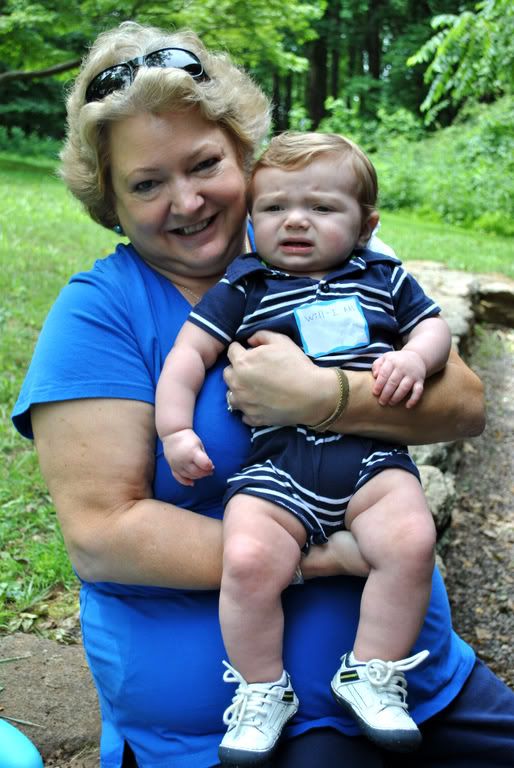 Donna (my mother-in-law) and Will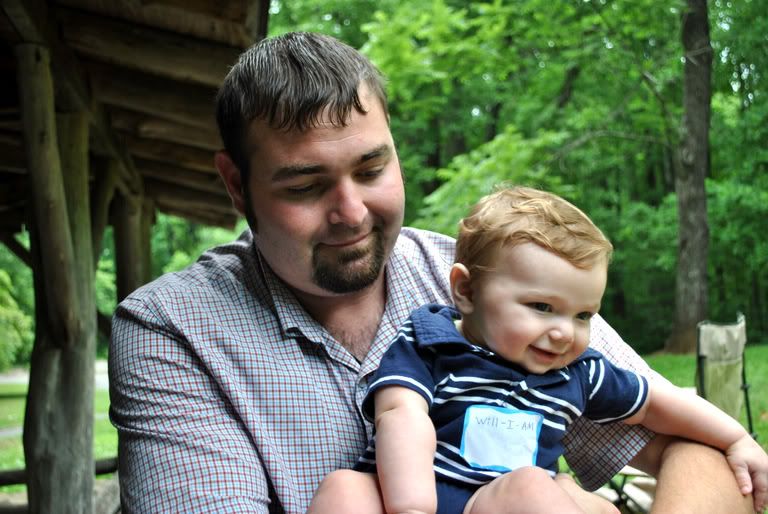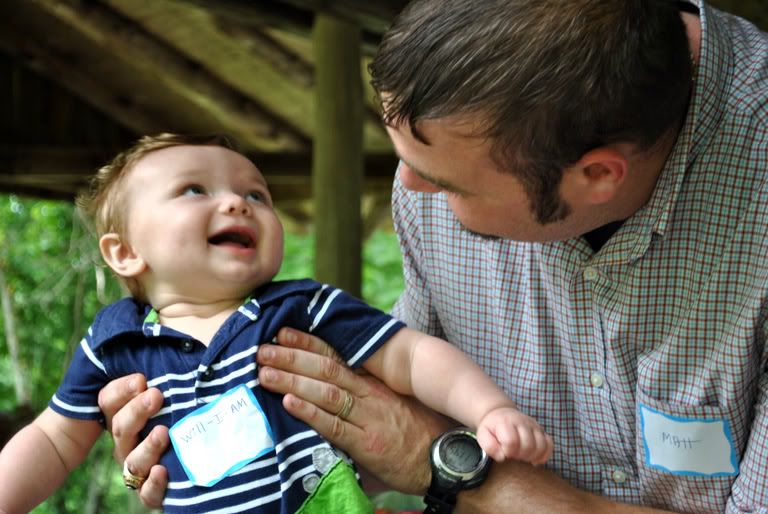 Matt and will-i-am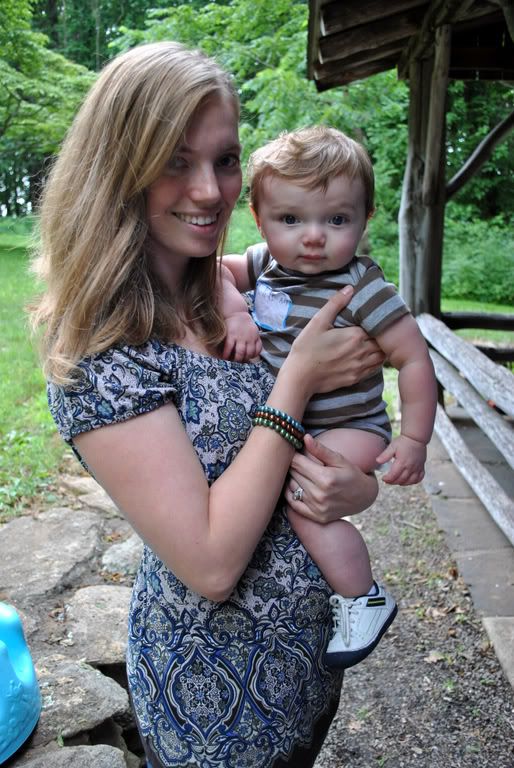 After saying goodbye, we hit the road to get back home.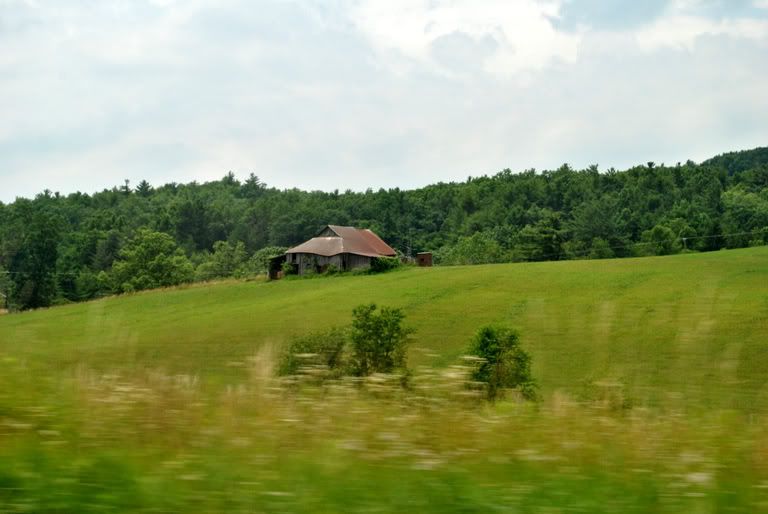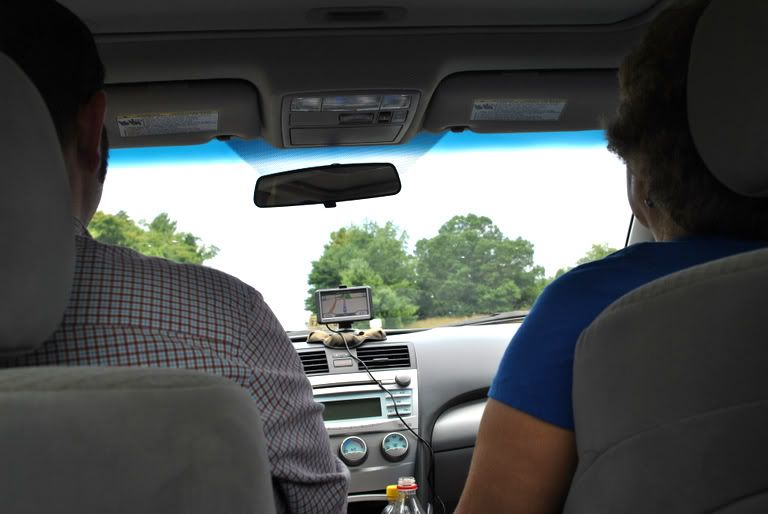 .. and Will slept the entire way home!