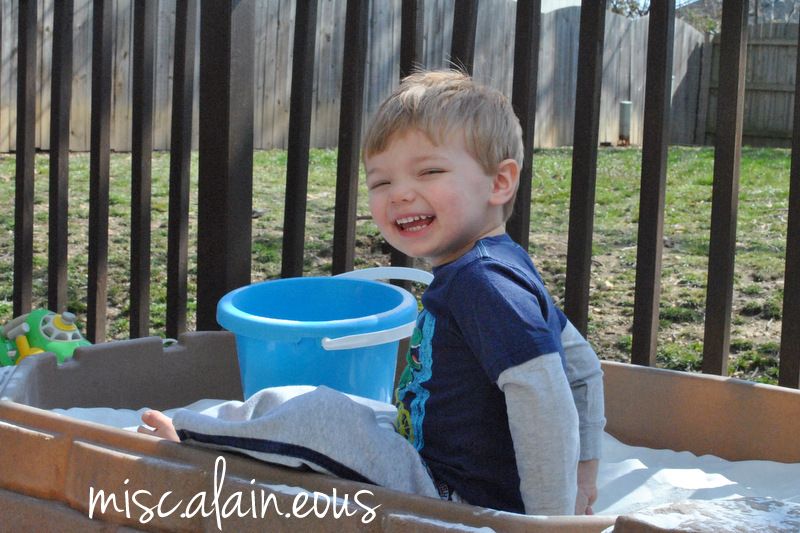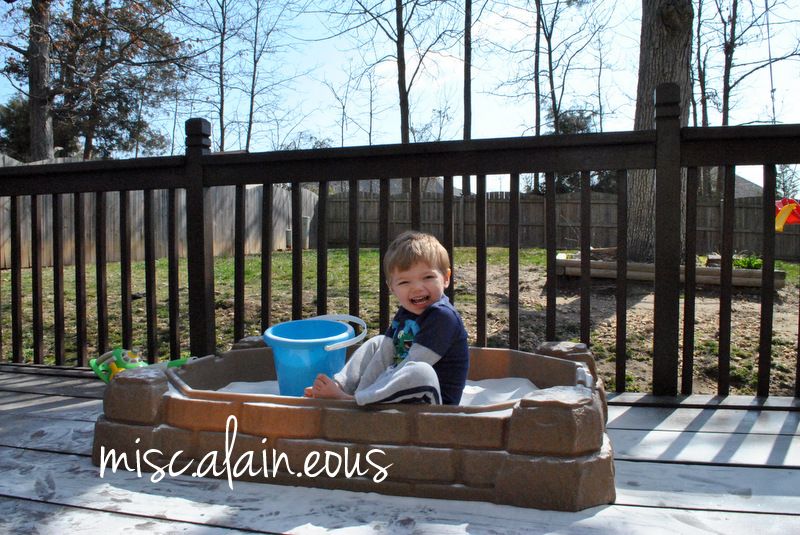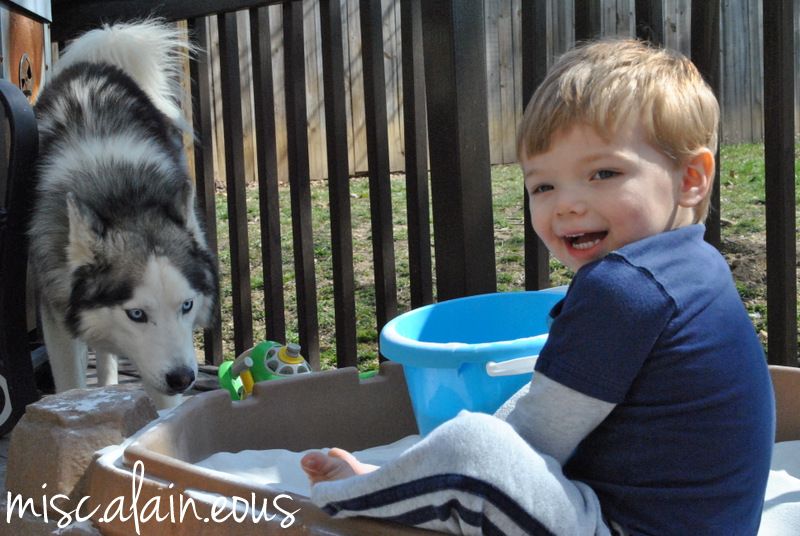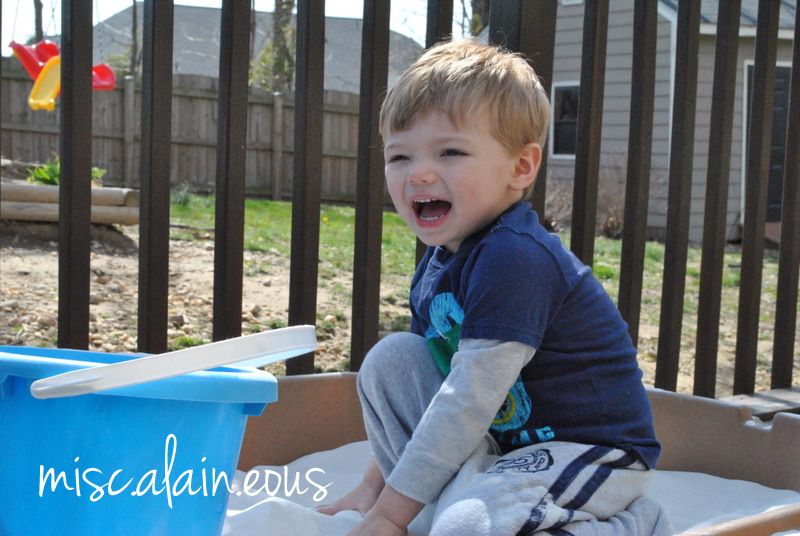 I see lots of time spent on the deck dodging flying sand and watching Will dodge doggie kisses in
our future. We have spent time out there every day since we set it up for him. It is the highlight
of his day! There is only one rule for the sandbox - just leave the sand in the sandbox and everyone
is happy, right!?! We are still working on that one! The Easter Bunny (aka Grandma Donna) brought
him lots of new sand tools to play with, including a cool dump truck. Like I said, lots of time!
Endless hours of entertainment. I just can't get over how much joy it brings him!
Speaking of doggie kisses, you wouldn't guess from these photos that he actually asks for them
to kiss him, would you?